A managed user is one that is controlled and setup by the administrators of your space. A managed user cannot be edited by the actual user. However, they can reset and change their password.
To create a managed user login into your account.
Navigate to the managed user screen (see below)
You can either create users one-by-one or you can import multiple users at once.
Note that you can only create managed users for your confirmed domain, and those users will not have to confirm their email accounts.
You can import multiple users at once by cutting and pasting a CSV file of the following format.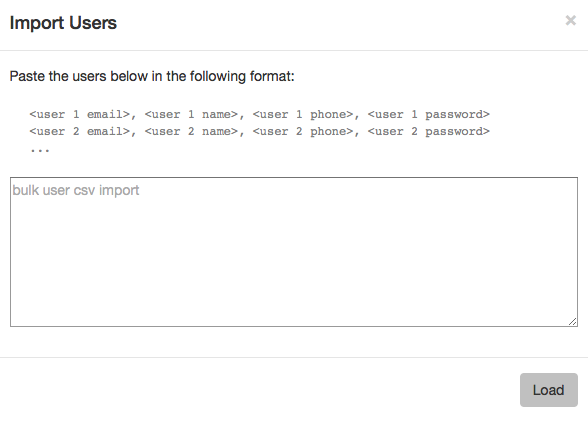 Once you have created users, they can login in on their mobile devices.